Proserv Aviation to Exhibit at EAA Oshkosh Air Show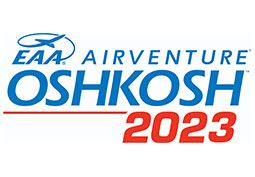 RACINE, WI, July 19, 2023 - Proserv Aviation, a leading stocking distributor of aircraft parts and GSE, is thrilled to announce its participation in the EAA Oshkosh air show, taking place at Wittman Regional Airport in Oshkosh, Wisconsin. The event, the largest aviation gathering of its kind, draws enthusiasts and industry professionals from around the globe. Proserv Aviation will be exhibiting from Monday, July 24th, through Sunday, July 30th, at Booth 332, located near the EAA Four Corners.
The EAA Oshkosh air show offers a unique platform for aviation companies to showcase their latest innovations and establish meaningful connections within the industry. Proserv Aviation is delighted to be part of this remarkable event, providing attendees with an exclusive opportunity to explore their wide range of aircraft parts and product support.
Mike Miner, Managing Director of Proserv Aviation, shared his excitement about the company's participation in the show, stating, "The EAA Oshkosh air show is the largest gathering of aviation fanatics, and it's hosted right in our backyard. Proserv is thrilled to exhibit and connect with people who share our passion. Our dedication to the aviation community aligns perfectly with the spirit of this gathering, making it a must-attend event for us."
At Booth 332, attendees will have the chance to interact with Proserv's team of experts, who will be on hand to answer questions and discuss product support. Additionally, visitors can take advantage of free giveaways, including sunscreen, sunglasses, post-its, mini fans, and golf tees.
Proserv Aviation will be proudly showcasing some of their inventory, such as wheels, jacks, hydraulic coupling, and custom polished propellers. They will also have a Portacool in their tent, providing visitors a break from the summer heat.
The team at Proserv Aviation looks forward to welcoming all attendees during the EAA Oshkosh air show. With their position as a leading parts distributor, Proserv aims to strengthen existing partnerships and forge new connections within the community.
Don't miss the opportunity to meet the Proserv Aviation team at Booth 332 at the EAA Oshkosh air show from July 24th to July 30th.
About Proserv Aviation:
Founded in 1992, Proserv Aviation provides aviation aftermarket support, utilizing an extensive warehoused inventory with over 13,000 products for a variety of aircraft, including Bombardier, Cessna, Embraer, Gulfstream, Hawker, and more. Proserv Aviation provides expeditious, re-certified components on an exchange or outright basis to reduce or eliminate customer downtime.
Proserv Aviation is also a buyer of surplus to further expand its extensive inventory. With its financial strength and flexibility, Proserv Aviation accept surplus via cash or trade transactions.
Proserv Aviation owns and operates GSE America to provide repair, service, and proactive maintenance of all brands of ground support equipment, including, Tronair, Columbus Jack, Malabar, Piller, and more. GSE America also warehouses a large inventory of GSE replacement parts.
For more information on Proserv Aviation, visit proservaviation.com. For more information on GSE America, visit gse-america.com.